The Department of Comparative Literature and Languages mourns the loss of Marguerite Waller, a dear friend and colleague, who died on March 11, 2020.

Marguerite Waller earned a Ph.D. in Comparative Literature from Yale University, and subsequently taught at Amherst College and, in the Department of Comparative Literature and Languages and the Department of Gender and Sexuality Studies, at UC, Riverside. Her talents and efforts extended from rigorous academic study, made manifest in the publication of her pathbreaking book Petrarch's Poetics and Literary History (University of Massachusetts Press, 1981), in numerous articles, essays, and edited books, and in the many conferences and fora she organized with such care and thoughtfulness, to her administrative work as Chair of the Department of Gender and Sexuality Studies and in founding a major in Sustainability Studies at UC, Riverside. But Margie will especially be remembered, and sorely missed, as a friend, as a confidant, and as a supportive and generous voice for so many of us at so many crucial moments in our lives.

— Jeff Sacks, Chair, Comparative Literature and Languages
An obituary, composed by Donald Waller, Kate Hartford, and Margaret Ferguson, is here.
A link to the Yale University Comparative Literature Department, which contains a second obituary, is here.
During the time of COVID-19, the Department of Comparative Literature and Languages wishes to offer a hand of welcome and support to undergraduate and graduate students as you continue your studies during these uncertain times.

While times are uncertain, we can turn to each other for nurturing and a shared life and experience. Please do reach out to your professors if you feel that you need guidance or have concerns. This is a new experience for each of us, and we can all learn from and with each other as me make our way through the present.
If you have any questions, or if you'd like to talk about anything that relates to your studies during this time, please also reach out directly to the Department Chair, Jeff Sacks.
The Department of Comparative Literature and Languages mourns the loss of Marguerite Waller, a dear friend and colleague, who died on March 11, 2020.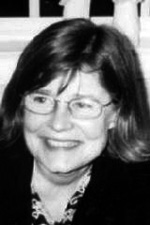 Marguerite Rowland Waller, feminist scholar of film and literature, dies at 71
Margie Waller, professor emerita of Comparative Literature and Gender Studies at the University of California – Riverside and a scholar of Dante, Petrarch, and modern Italian film, died March 11, 2020 after a brief courageous battle with cancer.
Dr. Waller was born March 16, 1948 in Nyack, New York, the second of five children of Martha Stifler Waller and George Macgregor Waller, professors at Butler University in Indianapolis, IN.  After graduating as valedictorian from North Central High School, she earned her B.A. from Cornell in 1969. She then earned her Ph.D in Comparative Literature at Yale University and became Assistant Professor of English at Amherst College in 1974. In 1990, she moved to the University of California – Riverside where she taught in the Departments of Comparative Literature and Languages and Gender and Sexuality Studies until she retired in 2018. Her Fulbright Fellowship to study in Italy as a PhD student was followed by later Fulbright professorships in both France and Hungary. Through these experiences, she became a committed internationalist.  She directed University of California's Rome program in 2007-08.
Dr. Waller was an innovative scholar and teacher. At Amherst, she helped establish the Women and Gender Studies program once the college became co-ed. At both Amherst and UC-R, she designed new courses on feminist theory, human rights, peace studies, film and media studies, and critical theory. She was an admired teacher, inspiring undergraduate and graduate students toward influential careers in academia, film, law, and other fields. She led efforts to create UC-R's interdisciplinary undergraduate major in Sustainability Studies. This was the first major of its kind in the nation. It reflects her deep concerns over environmental degradation and the roles economic, gender, and international inequalities play in this. Prof. Margaret Brose of UC-Santa Cruz summarized Dr. Waller's professional life as "marked by adventurous, bold and exciting pursuits."
To better understand films, Dr. Waller studied film making at New York University. Her book Petrarch's Poetics and Literary History (1980) appeared the same year that she published an article comparing Rebel without a Cause with Star Wars. Film studies remained a focal interest, culminating in her 2020 book, The Wiley Blackwell Companion to Federico Fellini, coedited with Frank Burke and Marita Gubareva. This volume complements her earlier co-edited book, Federico Fellini: Contemporary Perspectives (2002).
Dr. Waller worked throughout her career to facilitate communication and collaboration among feminists. In the early 1990s, she joined the women's art-making collective, Las Comadres, active in the San Diego/Tijuana border region. She also co-organized three international feminist conferences and convened a transnational feminist Resident Research Project at UC's Humanities Research Institute. These resulted in three co-edited books: Frontline Feminisms: Women, War, and Resistance (2000), Dialogue and Difference: Feminisms Challenge Globalization (2005, translated into Turkish and Spanish), and The Wages of Empire: Neoliberal Policies, Resistance, and Women's Poverty (2007), and a special issue of Social Identities (2006). Dr. Waller's concerns for social justice led her to direct and produce a timely documentary on homelessness in Santa Monica ("Snapshots: Citizens without Shelter"). Her work often combined historical and contemporary lines of inquiry. Thus, her early interests in Italian literature emerged in later papers to connect Dante, decolonization, and feminism.
Dr. Waller returned to Cornell in 2019 to dedicate a memorial installed near Cornell's Sage Chapel. It honors the eight students and one faculty member killed in a dormitory fire on April 5, 1967. Her and her roommate's quick actions to fashion an escape rope saved the lives of several students and a faculty resident. She led a group of survivors to ensure that Cornell recognize and honor the lives lost. This case of suspected arson remains unsolved 50+ years later (see articles by Max Denning in Medium and N.R. Kleinfield in The New York Times).
Margie Waller is survived by her daughter Lea Waller, sisters Susan Cope and Elizabeth Zee (Los Angeles), brother Donald Waller (Madison, WI), and nieces M. Meredith Masters, Katherine Zee, Mia Zee, Luella Allen-Waller, and Cora Allen-Savietta, plus great-niece Lennox and great-nephew Lukas. Her parents and youngest brother, Richard, predeceased her.  The family thanks the broader community for their love and support of Margie. Donations in her honor can go to support students in UC-R's Sustainability Studies major, either online (https://donate.ucr.edu/waller) or via a check to the UCR Foundation, PO Box 112, Riverside, CA 92502-9879 (noting "GSST/Waller Memorial Gift").
— Donald Waller, Kate Hartford, Margaret Ferguson
The Department of Comparative Literature hosted three incoming graduate students, as well as held a Skype conversation with three more potential graduate students speaking to us from India and China! We are very proud to welcome such an international group of students to our university.
Colloquium Guest Speaker: Prof. Aamir Mufti
"Strangers in Europe: Migrants and the Crisis of Unification"
Thursday February 2, 3:10-5:00
HMNSS 2212
Aamir R. Mufti is Professor of Comparative Literature at UCLA. He is the author of Forget English! Orientalisms and World Literatures (Harvard UP, 2016) and Enlightenment in the Colony: The Jewish Question and the Crisis of Postcolonial Culture(Princeton UP, 2007), and has edited "Why I am Not a Postsecularist (boundary 2, 2013) and "Critical Secularism" (boundary 2, 2004), and co-edited Dangerous Liaisons: Gender, Nation, and Postcolonial Perspectives (University of Minnesota Press, 1997).
Colloquium Guest Speaker: Prof. Erica Weitzman
"The Phenomenology of Obscenity"
Tuesday, January 17, 2017, 11:00-12:30pm
HMNSS 2212
This paper traces the glancing but decisive use of the words "obscene" or "obscenity" in the work of Jean-Paul Sartre and Emmanuel Levinas. Even though in many ways intellectual enemies, both Sartre and Levinas discuss "the obscene" at crucial points in their works in similar terms as a kind of borderline state or no-go zone, thus not only revealing some of the underlying premises of their respective philosophies, but also offering insight into the concept of the obscene itself as a question of perception, representation, and affect.
Colloquium Guest Speaker: Prof. Andreja Novakovic
"Hegel on Culture as Bildung"
Date: Wednesday, October 26, 2016
Time: 12:00-1:30pm
Venue:HMNSS 2412, Comparative Literature Conference Room
In this paper Prof. Novakovic reconstructs Hegel's conception of cultural participation by looking at his account of "Bildung," a notoriously untranslatable term, in the Phenomenology of Spirit. "Bildung" for Hegel is a two-fold process: it shapes a shared culture and cultivates the individual at one and the same time. His account of "Bildung," moreover, shows the ways in which reflection is an integral part of this process, suggesting that cultural participation is never merely a habitual, but always also a reflective activity. [flyer PDF]
Screening & Panel: Edward Scissorhands
Date: October 15, 2016
Time: 7:00pm
Venue: UCR ARTSblock, 3824 Main St, Riverside, CA
A presentation by UCR ARTSblock & UCR Department of Comparative Literature / German program
This screening of Tim Burton's 1990 horror classic will be accompanied by a panel discussion on German Expressionist film and its influence on modern horror films. Admission is free, but seating is limited! For reservations, click here. [flyer PDF]
Screening & Panel: The Cabinet of Dr. Caligari
Date: October 14, 2016
Time: 7:00pm
Venue: UCR ARTSblock, 3824 Main St, Riverside, CA
This screening of Robert Wiene's 1920 horror classic will be accompanied by a panel discussion on German Expressionist film and its influence on modern horror films. Admission is free, but seating is limited! To reserve, click here. [flyer PDF]
Job Market Workshop
Wednesday, Sept. 28
11:30 – 1:00pm
Comparative Literature Conference Room, HMNSS 2412
Convener: Prof. John N. Kim, Graduate Advisor
Commentators: Prof. Kate Page-Lippsmeyer and Prof. Yurika Tamura
Dr. Kalu Develops Online Courses on African Literature
From UCR Today, June 28, 2016: "UC Riverside Professor Anthonia Kalu has received two awards from the UC Office of the President to develop, design and teach two online courses,  called "Introduction to African Literature" and "Women in African Literature."
The Innovative Learning Technology Initiative is a UC system-wide initiative that offers high quality online courses that satisfy degree requirements and help UC students graduate on time. Kalu, who joined the faculty in July, 2015, has a strong record of program and curriculum building and has taught online classes before."