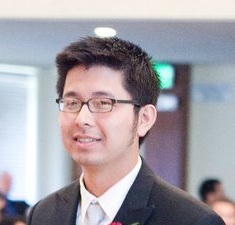 Minh X. Nguyen
Visiting Assistant Professor, Comparative Literature
Ph.D. in Comparative Literature, University of California, Riverside, 2018
M.A. in Southeast Asian Studies, University of California, Riverside, 2012
Email: mnguy029@ucr.edu
UCR | Department of Comparative Literature and Languages
Minh X. Nguyen was born in Vietnam and raised in Southern California.  At the University of California, Riverside, Nguyen earned his M.A. in Southeast Asian Studies in 2012 and his Ph.D. in Comparative Literature in 2018.  Due to his early passion of lyrical poetry, particularly sonnets and villanelles, Nguyen wanted to explore the poetic soundscape of Vietnamese popular song ballads from the Vietnam War era during graduate school.  Interested in the affective relationship of art and cultural politics, his dissertation examines the proliferation of pre-1975 songs and their sorrowful themes in Vietnam and the diaspora as being indicative of shared history and grieving.  In 2011, Nguyen was awarded the Foreign Language and Area Studies (FLAS) grant from the University of Wisconsin, Madison, and in 2015, he was the recipient of the Mellon Foundation grant from the Center of Ideas and Society at UCR.  In addition to his academic achievements, Nguyen has taught English as a Foreign Language in Vietnam; he has translated for the Riverside Office of Education; and he continues to work with immigrant families in the Vietnamese American community in finding individualized pedagogical approaches for students with spectrum autism or speech and language delays.
Publication
Peer Reviewed Essay: "Queer Legibility: Queerness in Vietnamese Popular Music" in critical anthology entitled Queer Viet Nam: Activism, Art and Artifice. Eds. Mariam Lam and Nguyen Tan Hoang. For Hong Kong UP/Columbia UP distribution. For the book series Queer Asia, Editors Chris Berry, John Nguyet Erni, Peter Jackson and Helen Leung. (Accepted for publication; invited contribution.)
Peer Reviewed Essay: "Cultural Translation: Narratives of Vietnamese Popular Songs Abroad" in critical anthology entitled Routes of Engagement: Việt Nam and Diasporas. Eds. Quan Tue Tran, Thu-Huong Nguyen-Vo and Mariam Lam. For Routledge P. (Accepted for publication; invited contribution.)
Book Review: "Norton, Barley. Songs for the Spirits: Music and Mediums in Modern Vietnam." Journal of Vietnamese Studies. Vol. 5 No. 1, Winter 2010. 205-214.