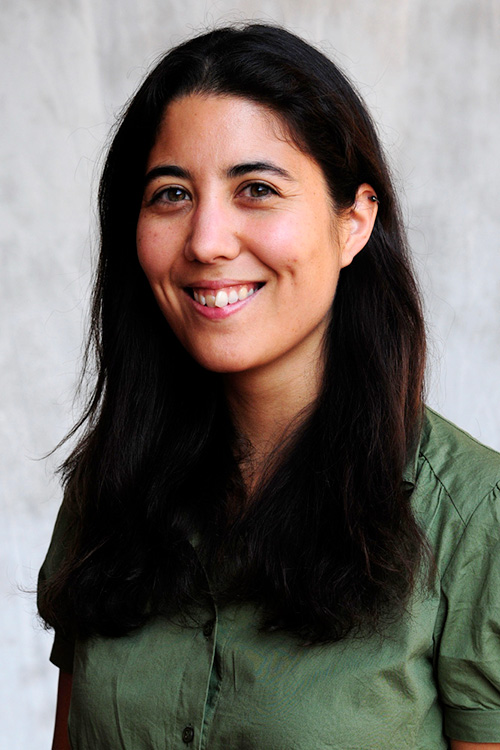 Heidi Brevik-Zender
Associate Professor, Comparative Literature/French
B.A. in French, University of California, Berkeley
Ph.D. in French Studies, Brown University
Office: HMNSS 2407
Email: hbzender@ucr.edu
UCR | Department of Comparative Literature and Languages
Heidi Brevik-Zender is Associate Professor of French and Comparative Literature. Her research interests are in French literature and culture of the nineteenth century, with an emphasis on fashion, gender, architecture, urban space, and issues of modernity. She also works on visual media and material culture, with publications on film, television, and nineteenth-century fashion plates and photographs. She is co-organizer of the Global 19th Workshop at UCR.
Book:
Fashioning Spaces: Mode and Modernity in Late-Nineteenth-Century Paris (University of Toronto Press, 2015).
Articles and Book Chapters:
"Unpacking Texts: Émile Zola's Pages d'Exil as Suitcase Narrative." Nineteenth-Century French Studies 45.1-2 (2016): 82-97.
"Family Matters: Mallarmé's Gazette du monde et de la famille." Modern Language Review 3.3 (2016): 684-702.
"Literary Representations: Fashion in the Age of Empire" A Cultural History of Dress and Fashion, The Age of Empire (Volume 5 of 6).  Editor Susan Vincent, Volume Editor, Denise Baxter.  London: Bloomsbury Publishing, 2016.
"Interstitial Narratives: Rethinking the Feminine Spaces of Modernity in Nineteenth-Century French Fashion Plates." Nineteenth-Century Contexts. 36.2 (2014): 91-123.
"Fashion and Fin-de-siècle Feminisms in Rachilde's La Jongleuse." The French Review 87.3 (2014): 131-144.
"Writing Fashion from Balzac to Mallarmé." Impressionism, Fashion, and Modernity. Ed. Gloria Groom. New Haven: Yale University Press, 2012. 36-45. (Translated in French as "Ecrire la mode, de Balzac à Mallarmé" in L'Impressionnisme et la Mode. Trans. Alice Ertaud. Ed. Gloria Groom and Guy Cogeval. Paris: Musée d'Orsay/Skira-Flammarion, 2012.)
"'A place where we ache to go again': Fashion and Nostalgia in Mad Men." Lucky Strikes and a Three Martini Lunch: Thinking about Television's Mad Men. Eds. Jennifer C. Dunn, Jimmie Manning and Danielle Stern. Newcastle: Cambridge Scholars Publishing, 2012. 27-43.
"Fashion and Fractured Flânerie in Guy de Maupassant's Bel-Ami." DIX-NEUF, Journal of the Society of Dix-Neuviémistes. 16.2 (2012): 224-242.
"Undressing the Costume Drama: Catherine Breillat's Une vieille maîtresse." Adaptation. 5.2 (2012): 203-218.
"Let Them Wear Manolos: Fashion, Walter Benjamin, and Sofia Coppola's Marie Antoinette." Camera Obscura. 26.3 (2011): 1-33.
"Decadent Decors and Torturous Textiles: Fashion and Interior Design in the Fin-de-siècle Novels of Rachilde." Fashion, Interior Design and the Contours of Modern Identity. Eds. Alla Myzelev and John Potvin. Surrey, UK: Ashgate, 2010. 105-123.
"Tracking Fashions: Risking it all at the Hippodrome de Longchamp." The Spaces and Places of Fashion, 1800-2007. Ed. John Potvin, London: Routledge, 2008. 19-33.
Awards and Honors:
2011-2012 University Honors Faculty Mentor of the Year
Borchard Foundation Scholar in Residence, January – May 2013, Château de la Bretesche, Missillac, France
2017-2018 Fulbright Scholar to the U.K. – Visiting Professorship, University of Aberdeen, Scotland